Variable speed drive upgrade reduces costs by 21%
---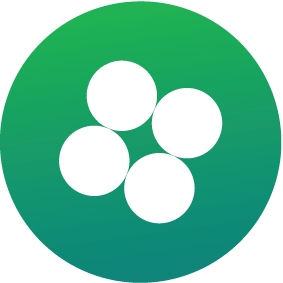 Summary
The customer set the challenge to realise energy savings on large induction motors, by applying Variable Speed Drives (VSDs).
A VSD varies the frequency and voltage supplied to the motor to directly adjust the motor speed to match the load requirement. In applications where the full motor speed is not required or the speed varies, a VSD provides greater control and motor efficiency. In this case resulting in a 21.6% reduction in running cost, compared to an Inlet Guide Vane (IGV).
EfficientSee delivered a project plan, drafted a performance specification and high level design, selected the right VSD products for the environment, appointed proven and reliable tradespeople and delivered the project with clarity and purpose.
Our energy analysts were then able to verify the outcomes; a project delivering 3.2 GWh of savings per year, delivered on time, on budget, with no surprises.

Challenge
Identify and realise cost savings on large induction motors driving fans and answer customer questions such as: What is the best VSD for my application? What do I need to do to my motors to make them VSD complaint? What are the cabling requirements I need to consider? How does it impact my control system? What are the harmonic implications? How can I make my installation Industry 4.0? What trades do I need and who do I use?
The solution would result in:
> Reduced energy consumption and cost,
> Improved production through tighter process control, and
> Extended equipment life and reduced maintenance.
Specifics
Squirrel Cage Induction Motors:
6 x 315 kW
2 x 200 kW
2 x 110 kW
1 x 90 kW
Variable Speed Drives (6-Pulse or Low Harmonic) to suit each motor.
Automated control and local control
Challenging environment with minimal production downtime.
Solution
Installation of 12 new VSDs
Relocation of 6 VSDs
11 large motor overhauls off-site
6 separate installation windows with production down-time
Decommissioning of redundant motor starters and cabling
~10km of new cabling between 3 floors
Key Services
Project Management
> Project Planning
- Schedule
- Budget
- Risk Register
- Definition of project deliverables and control points
> Project Reporting
> Risk Management
Engineering - Design
> VSD performance specification
> High-level engineering design
- VSD product analysis and selection
- VSD control system design
- Building cooling specification
> Electrical subcontractor and VSD supplier selection
> Detailed Design Review of subcontractor Electrical drawings
Engineering - Implementation
> Production impact analysis and liaison
> Subcontractor supervision
> JSEA preparation and review
> Technical engineering oversight
> System Verification and Commissioning
> Operator manual development
> Operator / maintainer training
Outcomes
People
Planet
Prosperity