Support Packages
Our EfficientSee® Dashboard provides powerful insights into your energy management.
At a glance insights with expert advice
The EfficientSee® Dashboard is an intuitive, interactive dashboard which provides at-a-glance insights into your organisation's energy performance. It highlights opportunities to save energy and cut emissions, supports the implementation of energy management projects and reports on their success.
Insights plus experience
This revolutionary service gives you actionable insights accompanied by support from experts who interpret and analyse the data for you: so you can turn insights into action. The dashboard's clear and compelling visuals make it easy to see what's really happening with your organisation's energy and emissions, and our team of subject matter experts give you independent advice so you have the confidence to make sound energy and environmental decisions: allowing you to act on opportunities early, improve your energy efficiency, reduce emissions and save thousands of dollars.
Expert advice with a state-of-the-art dashboard
Other energy apps just give you the data and leave you to do the interpretation, causing many opportunities to be overlooked or left dormant. Subscribing to the EfficientSee® Dashboard also gives you access to regular strategic support from our expert team.
Here are some of the ways our clients use the dashboard alongside our team's support:
Tracking down billing anomalies or investigating ways to reduce network tariffs
Independent third-party evaluation of energy technology
Business case development
Education and onboarding of opportunity sponsors
Third-party verification of completed projects
Advice on carbon mitigation strategies
Formulating action plans for emissions reduction.
Energy cost, consumption and emissions: all in one place
The EfficientSee® Dashboard has four distinct focus areas: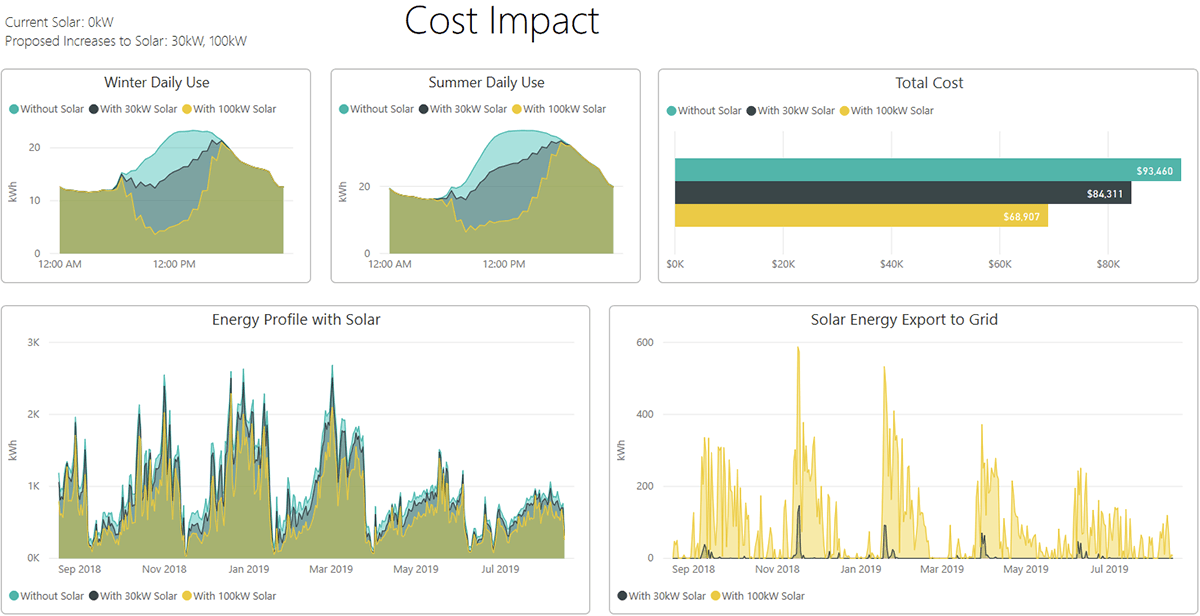 Cost
Manage consumption peaks and troughs, capitalise on market fluctuations
Annual Energy Procurement
Monthly Bill Verification
Annual Tariff Review.
Consumption
Spot opportunities to reduce consumption
Monthly Consumption Review
Monthly Performance Benchmarking
Energy Model Baseline.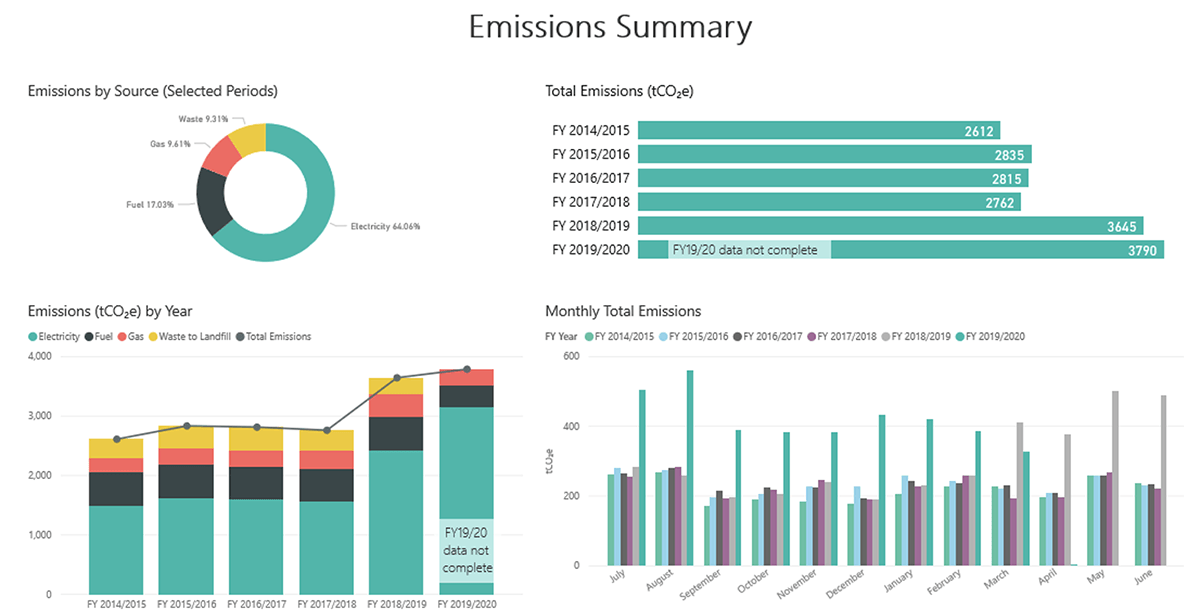 Carbon
Minimise your carbon footprint
Monthly Emissions Tracking
Monthly Performance Benchmarking
Annual Carbon Footprint Report.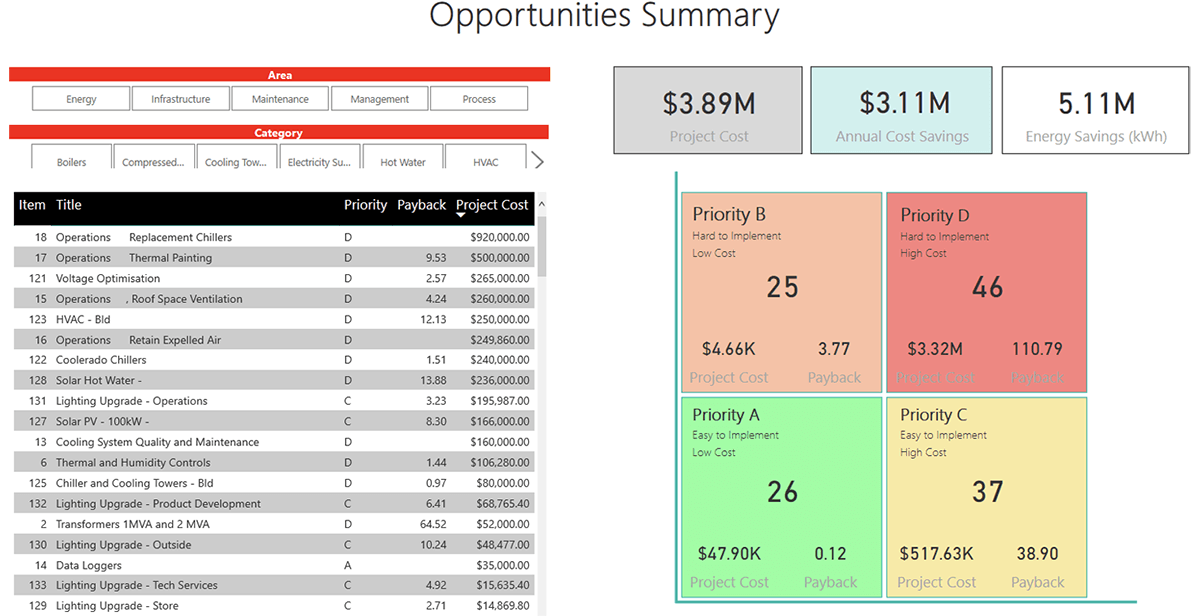 Projects
Give your energy projects momentum and accountability
Opportunities Management
Monthly Activity Reporting
Annual Savings Impact Report.