Guaranteeing Success through effective Project Management
---
Balco Limited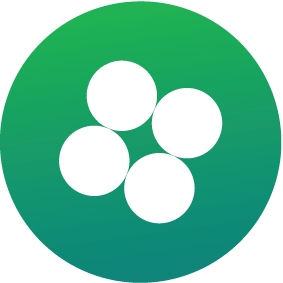 Summary
Project management is the process of leading the work of a team to achieve goals and meet success criteria within a specified time.
Great project management means much more than keeping project management's iron triangle in check, delivering on time, budget, and scope; it unites clients and teams, creates a vision for a successful project and gets everyone on the same page of what's needed to stay on track for success. When projects are managed properly, there's a positive impact that reverberates beyond delivery of 'the stuff'.
Balco knows the benefit of experienced project management, and sought the assistance of EfficientSee to lead a complex system upgrade, across two states, with five major suppliers and more than 40 technical interfaces.

Challenge
The major upgrade of a production line, conducted with system design and fabrication within South Australia, and mechanical and electrical installation occurring in rural Western Australia. Five major suppliers were producing critical components that each needed to seamlessly integrated, within a short non-production installation window.
Specifics
Five Major Suppliers
200+ drawings
9 large complex mechanical components
40+ technical interfaces
Main Switch Board upgrade
Control System and SCADA upgrade
Safety System upgrade
Decommissioning of existing plant
Volatile and flammable environment
Solution
EfficientSee engaged with Balco and each of the main suppliers, through a series a project meetings, drafting three main documents:
1) Project Plan - providing guidance to all personnel in the management and conduct of the system upgrade project, documenting the means Balco would employ to monitor, control, maintain and assure the overall work program. The project plan included:
- Deliverable definitions
- Project Organisation
- Key Stakeholders
- Control Points and Control Point Authorities
- Project and Engineering Issue Management
- Work Authorisation / Project Specific Work Instructions
- Subcontractor Management
- Engineering Overview
- Quality Management
- Risk Management
- Occupational Health and Safety
2) Interface Definition - a document capturing and defining the Interfaces between each key component, including the build status and configuration.
3) Installation Plan - A swim lane approach installation plan that clearly identified the tasks and sequencing of each trade.
Through leading the project planning and clearly defining each interface, EfficientSee enabled Balco to successfully execute their major system upgrade with minimal downtown and seamless integration between suppliers.
Key Services
Project Management
System Engineering
Installation Planning
Outcomes
People
Confidence in the leadership and management of the project.
Planet
Project success, got it right the first time.
Prosperity
Project delivered on budget.
"
EfficientSee has partnered with us at Balco for over 4 years on various projects worth a few thousand dollars to multimillion dollar projects. The result of their involvement has been that our projects have been delivered on time, on budget and met their overall objects. Quentin and his team are smart, perceptive, adaptive and confident in what they do, we can say from experience we trust their judgement. EfficientSee have worked for us in a number of various ways, such as Project Managers, mentors in Grant Applications, Innovation Engineers, helping in complex fault finding in electrical issues and also connecting us with OEE software engineers. We use EfficientSee for their expertise in electricity procurement and as of late we have engaged them in verifying a solar proposal. We highly regard EfficientSee and will have no issues recommending them to other businesses.
Shaun Sunnasy, Operations Manager, Balco Limited