Air compressor upgrade delivers 23% cost saving
---
Assess
Analyse
Activate
Achieve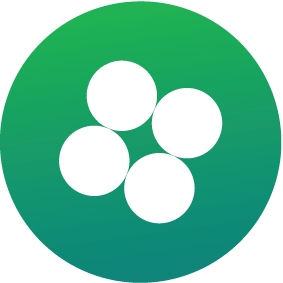 Summary
Compressed Air is a key production resource and is instrumental in the operation of most industrial sites.
The operational focus is always on achieving and maintaining the required air pressure during production, as it should be. But energy costs money and compressed air is typically the most expensive form of energy. Unmanaged degradation in performance can result in thousands of dollars of unnecessary costs.
Over time compressed air systems naturally degrade, air leaks will form, maintenance costs will increase. On top of that, demand for air changes as site's needs evolve and this can often lead to a piecemeal system that does not operate as effectively as it could. Not to mention the advancement of control system technologies that can provide better management of air assets.
EfficientSee performed an analysis of a complete air delivery system at a customers manufacturing site, taking a wholistic view of the entire system to determine how efficiently the compressed air was meeting the site's air demand. EfficientSee identified a 23% cost saving through implementing an upgraded smart air system.

Challenge
Through a detailed analysis, EfficientSee identified the following challenges with the compressed air system:
1) A high air intake temperature was resulting in reduced energy efficiency
2) Air compressors were not meeting peak air demand
3) Air compressors did not vary their delivery to match air demand
4) Air leaks and unmanaged air artificially increased demand
5) Excessive air drops in the network occurred through unregulated air lines
6) Significant air users were not tuned to their optimal air pressure
Specifics
Air Flow of 45m3/min
300m of air main with 12 regulated air droppers
3 x Air Compressors of varying sizes
1 x Air dryer
Wet and dry air receivers
Automated isolation valves
Air compressor monitoring and control system
Purpose built air compressor room
Production and non-production air flows
Challenging environment with minimal production downtime
Solution
Air Compressors - Air compressors matched to the varying site air demand.
Air Ring Main - Installation of a purpose built modular Air Ring Main with new dropper lines to the required locations, with key automated isolation values.
Control System - Automated control system to measure air pressure and flow, and control isolation valves.
Air Compressor Plant Room - A dedicated air compressor room resulting in a 10 degree reduction in air intake temperature.
Key Services
Grant application to fund audit and kick-start project.
System Analysis
> Identification of air system efficiencies and cost savings
> Business case development
Project Management
> Project Planning
- Schedule
- Budget
- Definition of project deliverables and control points
Engineering - Design
> Air compressor specification and sizing
> High-level engineering design of air main, control system and air compressor building
> Electrical and building subcontractor selection
> Air Compressor supplier selection
Engineering - Implementation
> Production impact analysis and liaison
> Subcontractor supervision
> JSEA preparation and review
> Technical engineering oversight
Outcomes
People
Greater reliability for maintenance and production staff
Planet
Prosperity